Cheddars New Orleans Pasta is a favorite Cajun-style pasta dish. It is so easy to make, and you can put together this dish at home. It's the perfect way to feed a large gathering.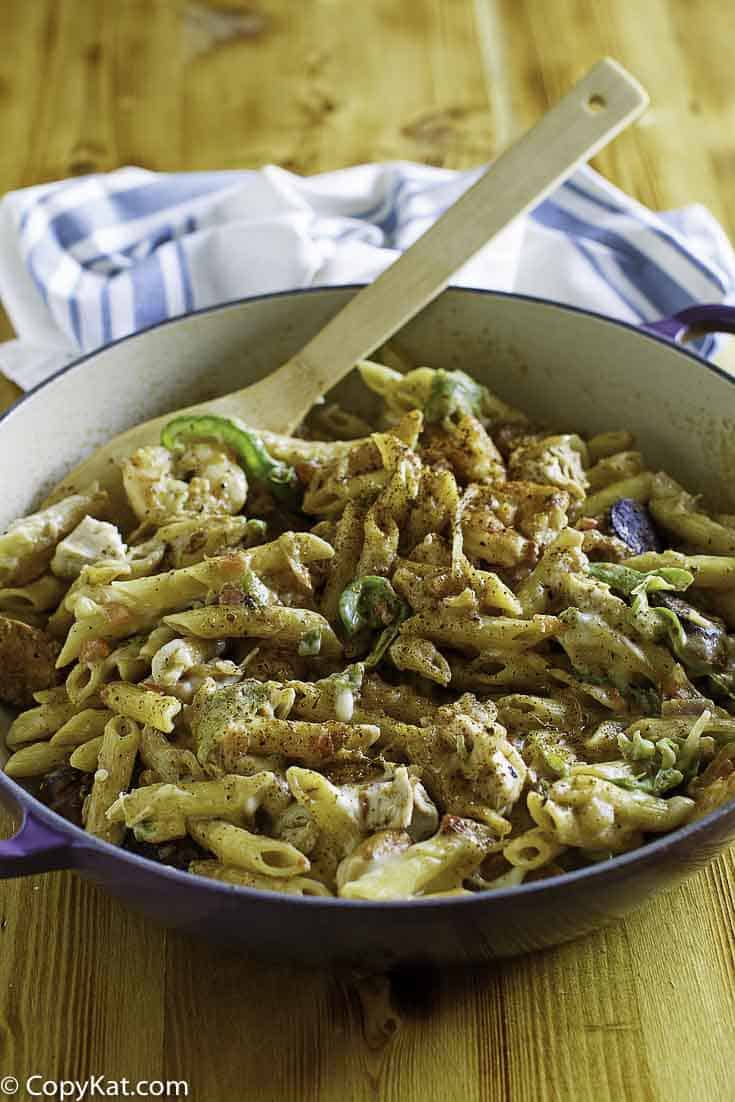 If you have never been to Cheddar's their restaurant is amazing. They do scratch cooking, and their food is such a great value. It's the perfect place to go out with a gathering of friends, or even to take the whole family. Their menu is diverse, you can find something for everyone at Cheddars.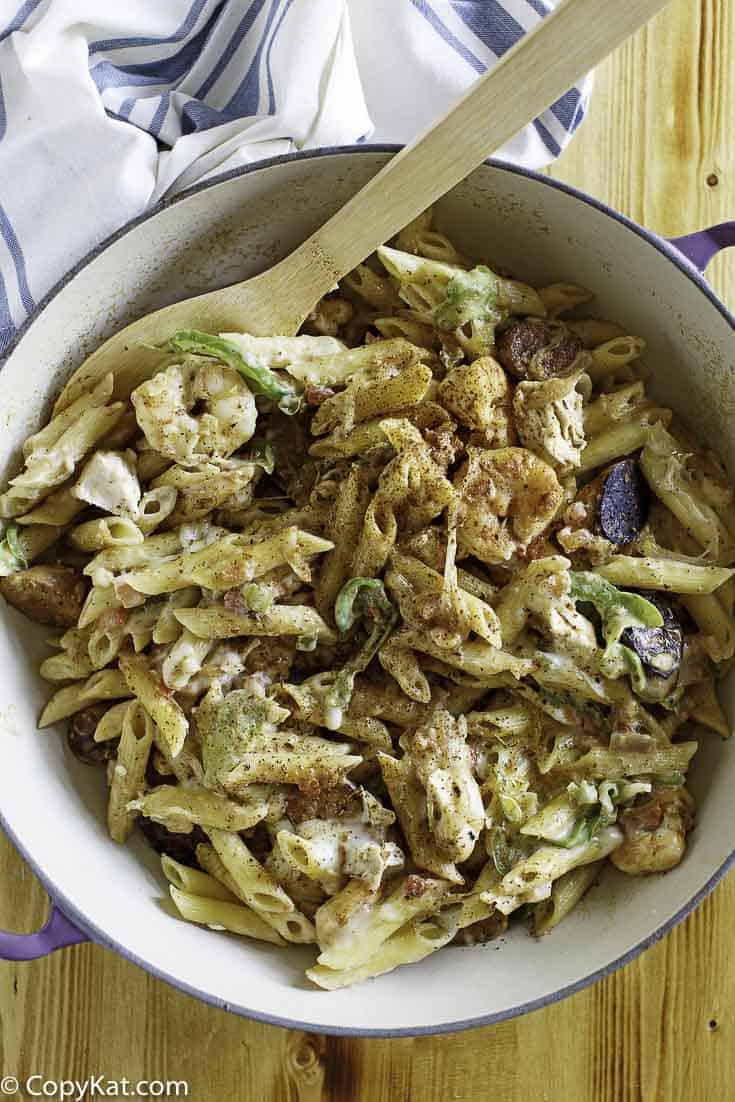 One of the most-loved dishes is the Cheddars New Orleans Pasta. This pasta dish is a medley of flavors, shrimp, chicken, smoked sausage, peppers, onions and penne pasta tossed in homemade Cajun Alfredo sauce. This complex tasting dish is perfect for a weeknight dinner, as it can really feed a crowd of people. You may even want to pair this pasta dish with garlic bread for the restaurant experience.
This recipe features a spicy homemade Alfredo sauce, and it has sausage, chicken, shrimp, and an assortment of fresh vegetables. You could modify the recipe by omitting shrimp and simply add additional sausage or chicken. If you didn't want to make the Alfredo sauce from scratch you could use a jar of Alfredo sauce. It's completely up to you.
This dish reheats well the second day so it is perfect to bring to lunch if you desire.
Love Cheddar's? Check out these other Cheddar's Copycat Recipe
Cheddars Texas Cheese Fries
Cheddar's Monte Cristo Sandwich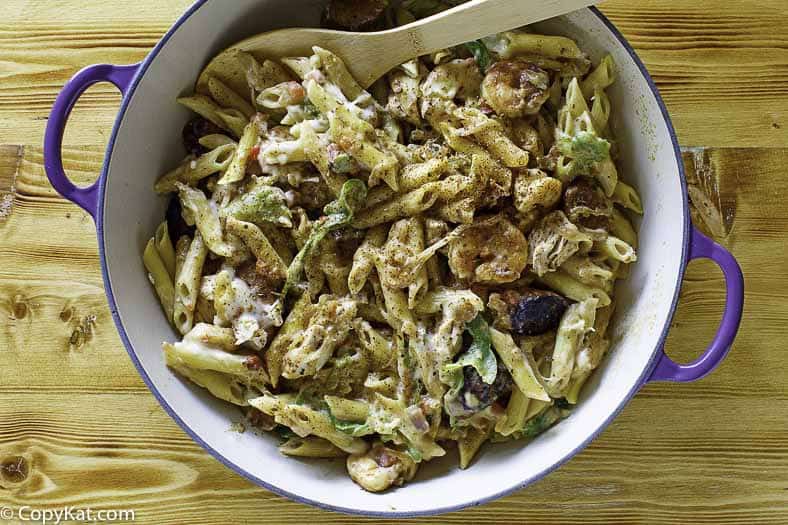 Cheddars New Orleans Pasta
All sorts of goodness come together in this one-pot pasta dish. Alfredo sauce, shrimp, chicken, smoked sausage, and more.
4 ounces butter
4 tablespoons flour
1 1/2 cup heavy cream
1/3 cup shredded parmesan cheese
1/2 cup shredded mozzarella
1 1/2 tablespoons Tony Chachere's Creole Seasoning
8 ounces chicken breast cut into bite-sized pieces
1 cup Italian dressing
8 ounces smoked sausage sliced
8 ounces shrimp (medium sized) peeled and deveined
1 sliced green bell pepper
1 white onion, sliced
16 ounces penne pasta
1 1/2 cup salsa
Marinate chicken for about 1 hour in the Italian dressing. Discard the marinade after the marination has completed.

Cook pasta according to box directions

In a large pot heat butter, when the butter melts add the flour. Stir and cook for about 1 minute or until the roux begins to smell nutty. Add cream, parmesan cheese, mozzarella, and salsa. Stir to combine, and once the sauce thickens simmer until the sauce is needed.

Add 1 tablespoon of oil into a large skillet over medium heat. Cook chicken for 5 to 7 minutes, or until done. Remove chicken. Add sliced sausage and sear. Wipe out skillet Sprinkle Tony Chassare seasoning on shrimp. Add another tablespoon of oil to the skillet and cook shrimp just until pink. Remove shrimp. Add oil if necessary, saute onion and green bell pepper and saute until the vegetables are tender.

To assemble, combine pasta, meats, cooked vegetables with the sauce. Serve immediately.
Blog post contains an affiliate link
The post Cheddars New Orleans Pasta appeared first on CopyKat Recipes.