Do you love one-pot meals? I have one for you, it's the Instant Pot Italian Sausage Pasta.
An electronic pressure cooker is a great way to put a hearty meal on the table in no time. Sometimes we are all hard pressed thanks to work to put together a quick meal. Your Instant Pot is a great way to speed up dinner. This Instant Pot Italian Sausage and Sauce recipe is a great way to quickly put together a large inexpensive meal on the table quickly.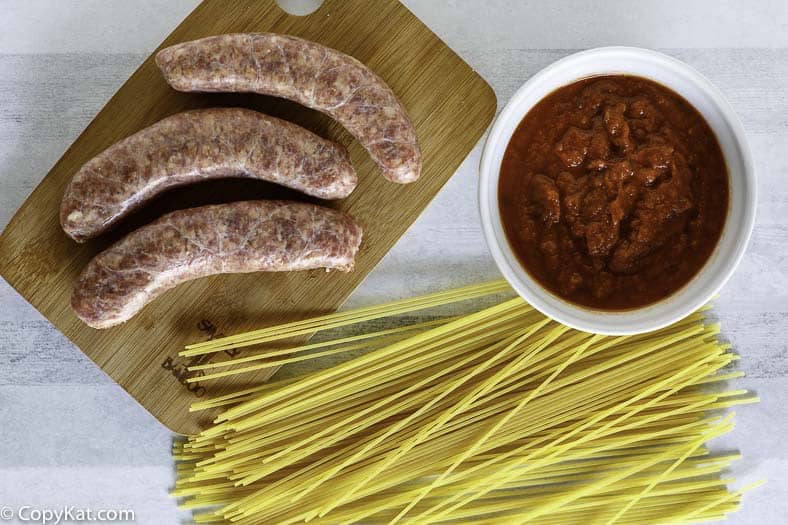 This recipe contains 1 pound of Italian sausage, it is cooked along with the pasta and the sauce, so it makes for a great one-pot meal. When Italian sausage cooks inside of pasta sauce it adds so much flavor. You can use an inexpensive sauce if you like, as the Italian sausage will do the work in flavoring up the sauce. We will begin by browning the sausage in the cooker, and then removing the sausage, slicing it up, and then we will add the sauce, some additional water, and then the pasta.
You may not realize it, but you can cook pasta in Instant Pot. We will cook this dish for 8 minutes on the manual setting, the directions are the same for the 6 and the 8-quart models. We will add some additional water to the sauce so the pasta has enough water to cook properly. I personally like to use Barilla pasta, but I have also used the Fido Vermicelli brand noodles for this recipe as well. I have had great luck with both types of pasta. You may want to experiment with your favorite type of pasta.
Instant Pot Pasta Trouble Shooting
If when you are performing a quick release on the Instant Pot, and the sprays out a milky liquid, stop the quick release and let the pot reduce pressure naturally.
Make sure you use 2 cups of liquid for every 4 ounces of pasta
You may want to add oil to decrease foaming
Quick release carefully if you have any foaming stop the quick release, and allow the Instant Pot to come down to pressure normally
More great Instant Pot Recipes
Instant Pot Wendy's Chili
Instant Pot Garlic Pepperoncini Beef
Instant Pot Macaroni and cheese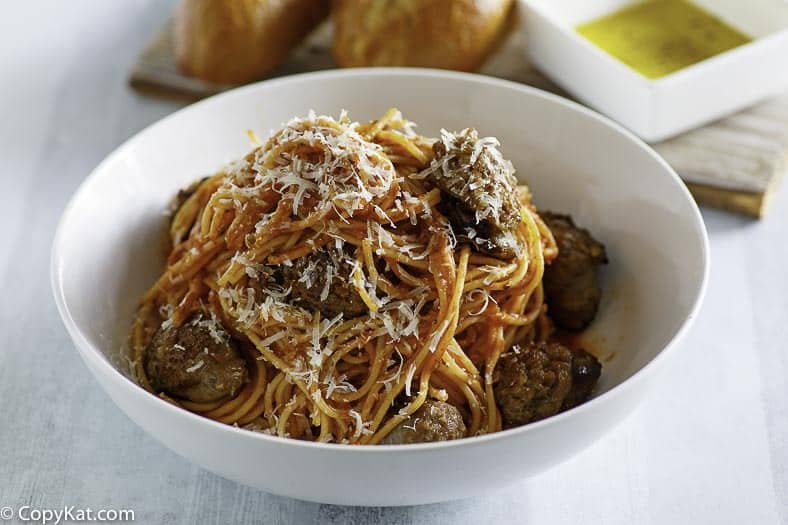 Instant Pot Italian Sausage Pasta
You can make a flavorful one-pot meal in your instant pot!
2 tablespoons olive oil
1 pound Italian sausage links
48 ounces pasta sauce
2 cups water
1 pound pasta
Heat your Instant Pot on saute. When the pot is warmed, add olive oil. Saute sausage until it is about 50% done. Remove sausage, slice into links. Wipe out excess oil from the Instant Pot with a paper towel. Add sausage back to the Instant Pot. Add pasta sauce to the Instant Pot.

Rinse the jars of pasta sauce with the water and pour the water into the Instant Pot. If using spaghetti break in half and add to the Instant Pot. Cook on manual high for 8 minutes. Perform a quick release. Serve immediately. Makes 6 to 8 servings. This recipe was written for a 2-quart pressure cooker. if your pressure cooker is larger there are no adjustments needed to this recipe.
The post Instant Pot Italian Sausage Pasta appeared first on CopyKat Recipes.